Multi-Chip Modules are Making a Difference
Helping customers sustain old products and innovate forward with new products.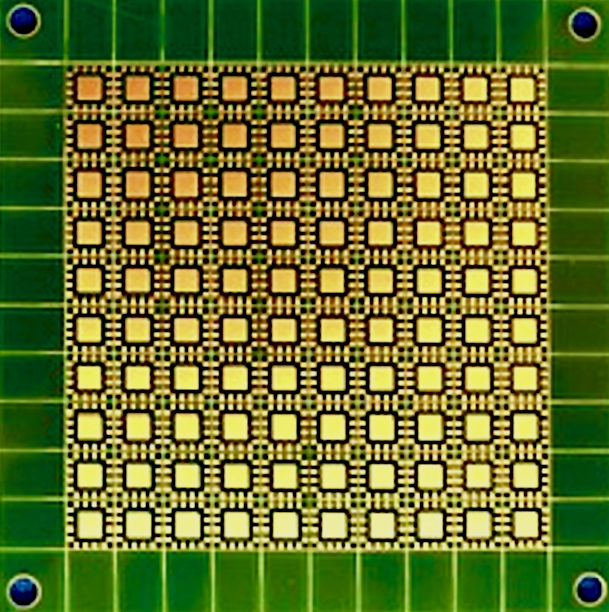 Last year we saw emerging flexibility in requirements for RF/microwave control products used by several aerospace and defense customers. Systems that used to require chip and wire in hermetic packages could be transitioned to use plastic encapsulated modules with SMT components on substrate if the new designs met their performance needs.
Two of our engineering services engagements illustrate this trend. In one case, a customer needed to replace multiple obsolete switch drivers for a legacy platform that still has years of operations ahead of it. In the other case, a customer was designing a completely new system and ran into severe space constraints for several critical subcomponents.
The obsolete issue was solved with a new encapsulated driver, built within a standard 4×4 mm package. Since the solution is completely new, and not a sourced or re-engineered product built to match the obsoleted part, we had enough flexibility in the design to create three versions of the driver, built within the same package but with different performance specifications for three different uses on the legacy platform.
In the second example, solving the new system's needs was a bit more challenging, and the solution was even more impactful in terms of space and power. Working closely with our customer's engineering team, we integrated several discrete circuits including switch drivers, charge pumps, bit-detection logic, and filters into Multi-Chip Modules (MCM's) and reduced the size of the PCB by more than 60% and the number of layers from 8 to 4. This multi-chip module solution exceeds the performance characteristics previously thought feasible given the space constraints as well as significantly reducing the cost of the PCB and assembly time.
"We are seeing more interest in the capabilities and efficiencies of our MDX family of switch drivers and other multi-chip modules for these kinds of rugged applications," said Chuck Valley, vice president of sales at Monzite. "We've expanded our capacity to manufacture these products and invested in a new transfer mold process for encapsulation that improves the consistency of the package dimensions and the moisture sensitivity of the modules while also increasing our capacity because we expect this trend to grow in 2022."