Chuck Valley Named VP of Sales at Monzite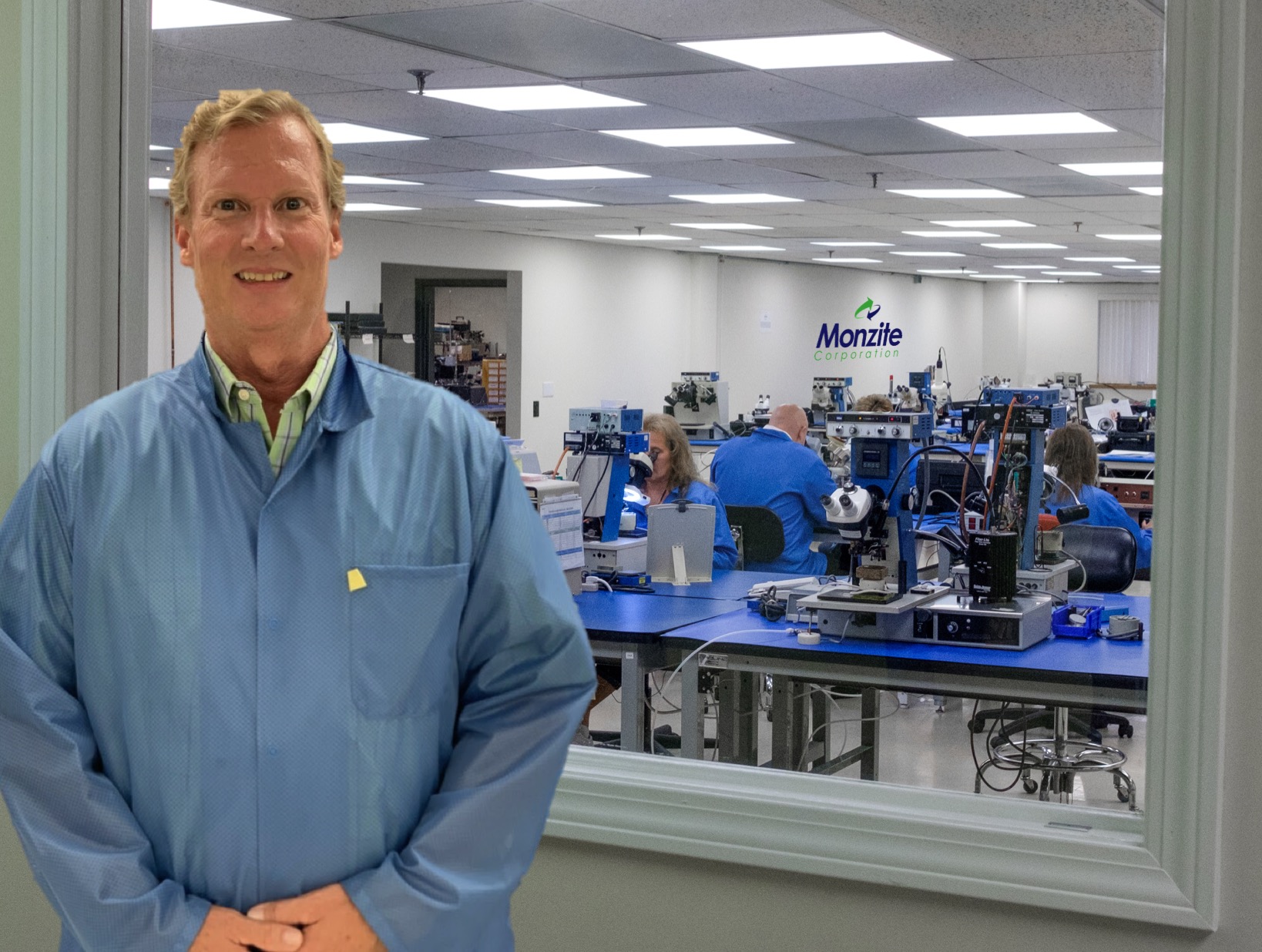 Chuck Valley, an experienced electrical field sales engineer with decades of success in the semiconductor and microelectronic sectors, has been appointed vice president of sales at Monzite, a division of Omni-Lite Industries Inc.
Monzite builds high-performance microelectronic components and subsystems for the aerospace, defense, industrial automation, medical device and other advanced sectors. In this newly created position, Valley will oversee sales of the company's proprietary product lines and its contract manufacturing and testing services.
"Our products and services businesses have grown to the point where having an in-house sales leader, to build out our channels and to work closely with clients was an essential next step," said David Robbins, President and CEO of Omni-Lite Industries. "Chuck is well-known and respected in this field, and we are thrilled to have him on our team."
Prior to joining Monzite, Valley worked for 15 years at Linear Technologies, staying on with the company when it was acquired by Analog Devices in 2017. As a field sales engineer at Linear/Analog, he worked closely with customer engineering teams, procurement teams and manufacturing teams, facilitating the communication between client and customer that leads to success for both parties.
Before working at Linear/Analog, Valley held field sales positions at AMD and Nu Horizons Electronics. As an entrepreneur, Valley launched Greystone Components Corporation in 1998 as an independent semiconductor distributor. He led that company for nearly seven years, growing it from start-up to over $5 million in annual sales.
"Monzite has a talented group of people. They are innovative with their products, and their production skills are really incredible," Valley said. "I've known David for many years, so when he reached out to me, I went for it. I believe we have a great opportunity to let more people in the industry know about our capabilities, and in doing so, to grow this company."