Making Connections with Hirose Electric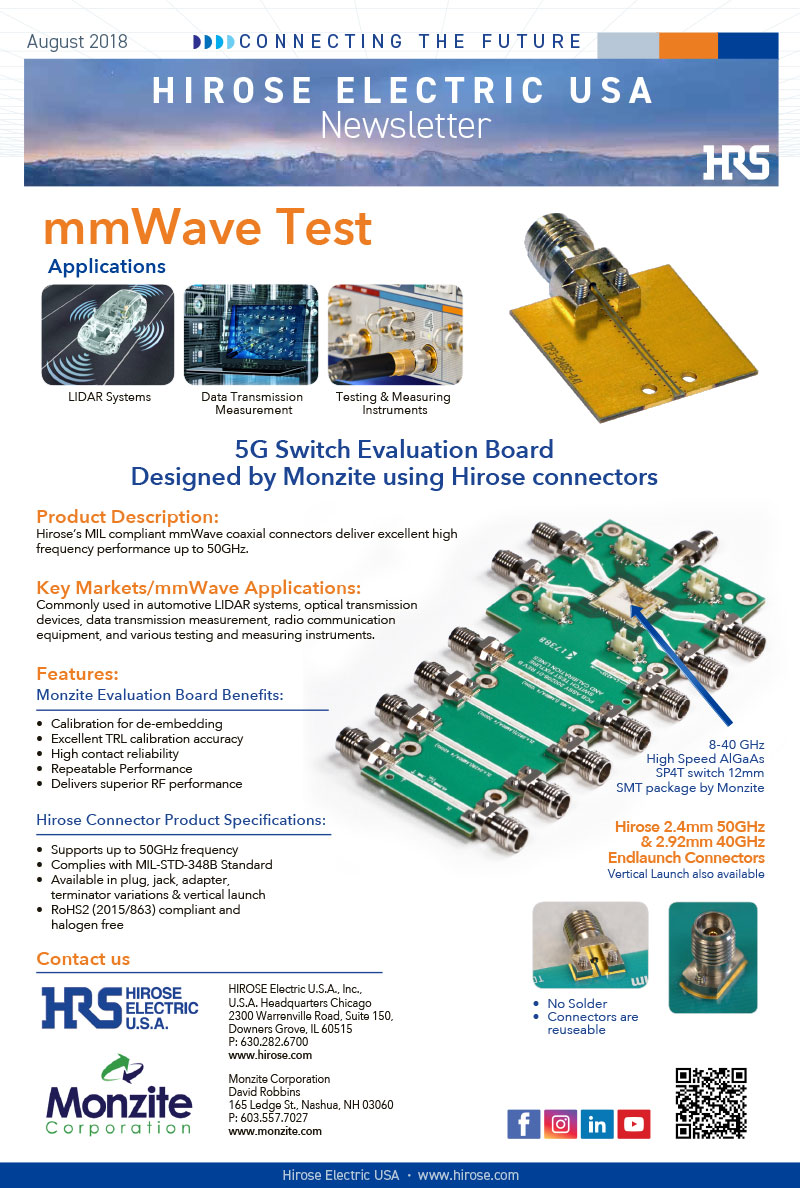 It started as a casual conversation at a trade show over the summer.
We have been using Hirose connectors for years, and the company's representative thought this 5G Switch Evaluation Board we built was a noteworthy mmWave Test application of their product.
So, Monzite and Hirose decided to jointly present this info-graphic. Click on this image to enlarge or download as a PDF:
Note: The switch featured here is high-speed, up to 40 GHz, SP4T built in a 12mm SMT package.