Monzite Products Now on Digi-Key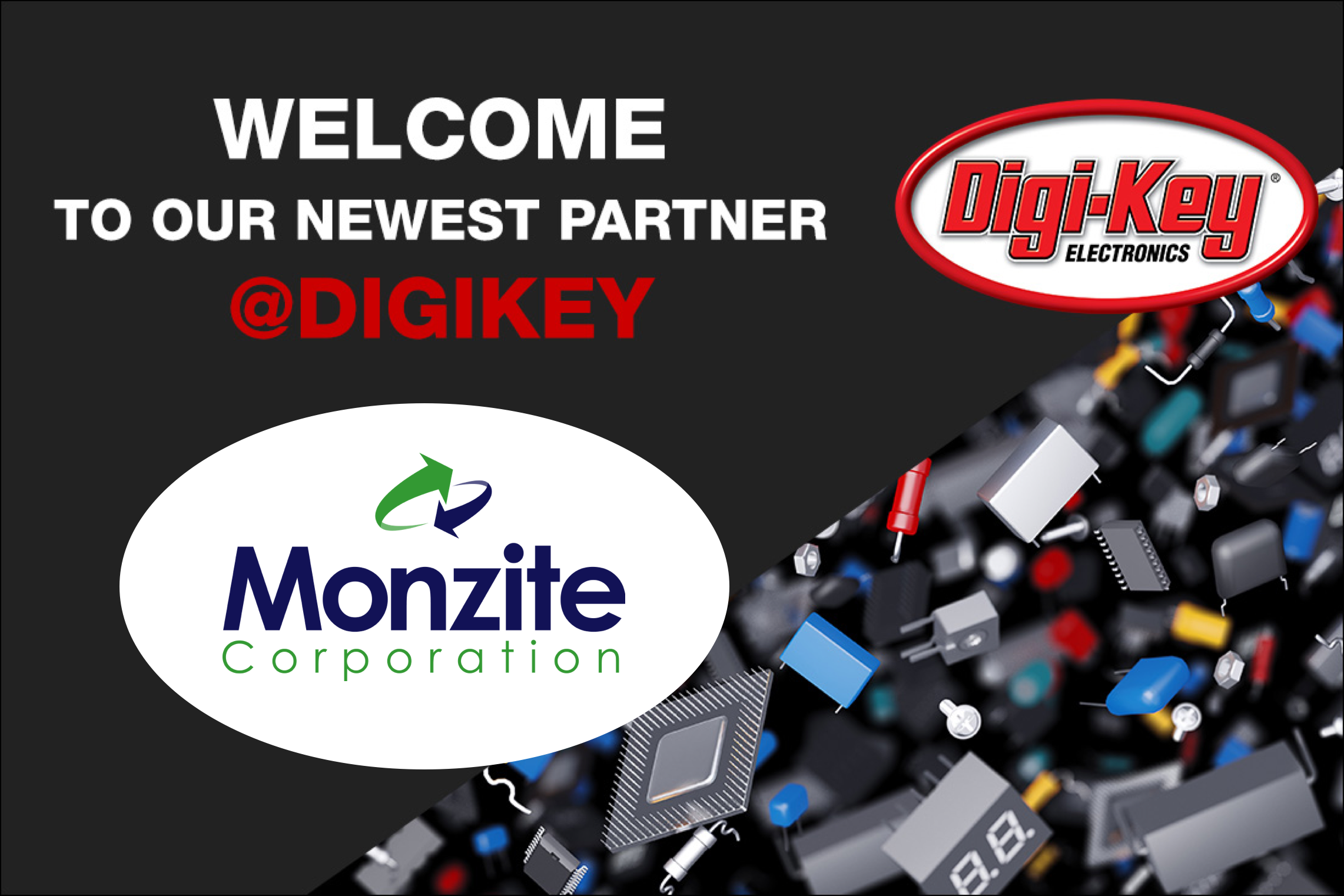 "Everyone in our industry knows Digi-Key. It's like Amazon for engineers," said Chuck Valley, vice president of sales at Monzite. "We are very excited to partner with Digi-Key and grow our product offerings on their platform."
The Monzite "store" on Digi-Key is now open, with an initial inventory of switch drivers. See: Monzite Digi-Key store here.
"We are always happy to work directly with customers and help meet their needs with an existing product or a customized solution. The advantage of partnering with Digi-Key is that our customers already use the platform," Valley said. "When engineers need a solution, they get on Digi-Key and search. Now they'll find Monzite products, and can have them in any quantity shipped overnight."
Monzite, a division of Omni-Lite Industries Inc., builds high-performance microelectronic components and subsystems for the aerospace, defense, industrial automation, medical device and other advanced sectors.
Digi-Key is one of the fastest growing distributors of electronic components in the world. Founded in 1972, Digi-Key was a pioneer in the mail-order catalog business and a key resource for design engineers. Today Digi-Key offers the world's largest selection of electronic components in stock and available for immediate shipment.